What Christians Should Know (#WCSK): Volume Zero takes a step back and investigates basic ideas about God, the Bible, and the Christian faith. This series provides crucial answers to critical questions about belief.
Introduction
The central point that I am going to explain in this lesson is that—as I have written many times before—the Christian walk is a step-by-step, incremental process. The reliable promise of a trustworthy God made clear through Christ is what animates this process. So, if you feel unsure or uncertain now, you ought not to feel dismayed, because that uncertainty is merely a stepping stone in a march that strives after resilient certainty and total assurance. Furthermore, feeling uncertain does not make you "inadequate" or "unfit," nor does it give believers a free pass to wallow in the deep waters of insecurity without an intent to seek clarity. Rather, it entices Christians to "work out their own salvation" (c.f. Philippians 2:12) and pursue an eternally certain God.
The last episode addressed the question of whether or not faith was compatible with doubt. So, you may now be wondering how uncertainty is any different from doubt, or a lack of belief. The answer is that doubt tends to be a yes-or-no condition (like pregnancy), whereas certainty lies on a continuum. People, for example, either believe that Jesus is the Son of God or they doubt this fact. Yet, other folks can be more certain or less certain about some of the things that He said or some of the truth claims that the Bible makes. This interpretation finds validation in how certainty is defined: For example, the Merriam-Webster Dictionary defines it as "a quality or state of being certain" (emphasis added). This quality can be low or high, pointing to less certainty and more certainty, respectively.
Click below to get the podcast of this week's lesson.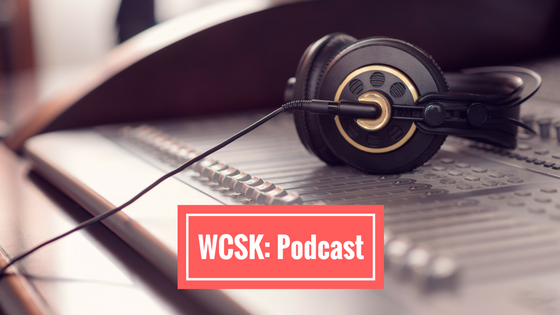 What I must also mention is that human beings live in a world that is highly uncertain, yet we comfortably go about our lives seemingly without the crippling burden of uncertainty in the midst of this highly unpredictable reality. In fact, the only thing that is absolutely certain about life is death.
When I prescribe patients antibiotics, for example, I am never 100% certain that they will work, yet I prescribe them anyway with reasonable certainty. Even more, the patient cannot be totally sure that they will be okay, but they walk away agreeing to adhere to the medication regimen. In the world of surgery, procedures are done every day without total certainty, and people still go ahead in the operating room. In fact, the lack of total certainty is never a reason not to operate. People get married without being 100% certain that it will work out. The other morning, I had a problem with our air conditioner, so I called a repairman. Was I absolutely certain that he would show up the next day? No, but I planned my morning around his anticipated visit. People buy insurance because they are not certain that they will not be the victims of theft. People can't even be 100% certain that the sun will rise in the morning,[1] but they go to bed without the felt anxiety over a dark tomorrow. The point I am trying to make with all of these examples is that in our everyday lives, certainty is not absolute, and in the realm of the day-to-day matters of faith, the rules do not change. The fact of the matter is that we may feel uncertain about God or what God says (the Bible), but these are things that are certain independent of how we feel about them.
Take the example of Moses (see Exodus 3:1 to 4:17) after he encountered God, who appeared to him by the burning bush. Moses had no room for doubt since he used his senses to directly witness the wonder of a bush before him that was on fire yet was not consumed. Even more, he had a direct conversation with The Lord. Then, God told Moses, "Come now therefore, and I will send thee unto Pharaoh, that thou mayest bring forth my people the children of Israel out of Egypt" (3:10, KJV). In the subsequent conversation, God basically told Moses, "Go!" and Moses says something like, "Well, but I'm not exactly certain about …" In fact, Moses poses so many uncertainties with questions like, "What if they don't believe me?" (paraphrase, 4:1) that the text says, "[T]he anger of the Lord was kindled against Moses" (4:14, KJV). The point here is that even the great figures in the Bible who were titans of faith were still human and succumbed to uncertainty in their relationship with God. As we read the narrative in the Bible, it is clear that ultimately, Moses was certainly certain about God but at times was uncertain about how God was going to interact with reality. This is a pressing point for modern Christians to learn from because the Bible makes very clear all the things that we can be absolutely certain about (discussed below). In contrast, the Bible is silent on many unique and specific realities of modern life, like your job, where to live, a mate, your health, or your finances. So, while we may be uncertain about temporal things, we can possess total certainty of eternity in the hands of a timeless and loving God.
So, what are the things in our walk that we can be certain about?
The first certainty: Judgment
In the end, all those who don't hear will feel. People can run from God, mock God, or even deny that God exists, but no one can escape the certainty that judgment is coming.
In the final judgment, impenitent sinners will receive what is just: the wrath of God. This is bad news. The good news is that repentant believers who have faith in Christ as their Lord and Savior will be declared "not guilty" and instead of condemnation receive divine favor and an eternal inheritance (Psalms 96:10-13; Romans 4; Rev. 21) in a renewed and perfect creation.
"The Lord is not slack concerning his promise, as some men count slackness; but is longsuffering to us-ward, not willing that any should perish, but that all should come to repentance. But the day of the Lord will come as a thief in the night; in the which the heavens shall pass away with a great noise, and the elements shall melt with fervent heat, the earth also and the works that are therein shall be burned up. Seeing then that all these things shall be dissolved, what manner of persons ought ye to be in all holy conversation and godliness, looking for and hasting unto the coming of the day of God, wherein the heavens being on fire shall be dissolved, and the elements shall melt with fervent heat? Nevertheless we, according to his promise, look for new heavens and a new earth, wherein dwelleth righteousness. Wherefore, beloved, seeing that ye look for such things, be diligent that ye may be found of him in peace, without spot, and blameless." (II Peter 3:9-14, KJV)
When the apostle Peter wrote these words thousands of years ago to the first-century church, he was writing to a group of believers who had developed the false impression that because of a presumed delay in Jesus coming back, God was not going to judge. May it never be! What these believers failed to realize is that not only is God's sense of time remarkably different than ours (II Peter 3:8), but He is patient and wants to permit ample time so that people can come to repentance.
The centuries that have passed should not fool anyone: We can all be certain that final judgment is coming.[2] No one can be certain when it is coming,[3] only that it is coming. We can be certain that God is patient so that His chosen elect can turn from their evil ways, repent, and profess their faith in Christ. We can also be certain that although God is eternal, His patience is not. This entices the church to recognize that the proclamation of the good news is time-sensitive because only God holds tomorrow in His hands. Certainly, judgment will rectify all the injustice and evil in the world through the execution of God's perfect justice. Our hope for the vindication of God's purposes therefore rests not in this life, but on the other side of death.
The second certainty: Salvation
Predestination means that God predetermines everything before it happens. Election refers to predetermining the elect, or those people who are chosen to be saved. (There is an entire lesson on predestination and election as a part of WCSK Volume II.) When some people hear the word predestination, they tend to think of John Calvin or some offensive idea that says no matter what some people do, they are always going to hell. Yet, what many Christians may fail to realize is that election—or God's unconditional, irrevocable choice—imparts upon believers a marvelous gift: certainty of salvation. In other words, if God has chosen you, absolutely nothing can revoke that selection. This unshakeable certainty from a sovereign God gives us security and a trustworthy guarantee from a steadfast promise-keeper.
We have certainty because of election because of the agent of election: God. As Ephesians 1:3-12 says, "He chose us … according to the kind intention of His will … according to His purpose who works all things after the counsel of His will" (emphasis added). Because God is timeless and eternal, this decision happened before the beginning of time.
Election is an important concept because it clarifies the start of God's grace in dealing with particular individuals. It signals that before we were even born, God's grace was already in effect and had a predetermined plan for our lives: That plan ends in glorification, or being raised from the dead in new, imperishable bodies, having eternal life, and being in heaven with The Lord forever.[4]
Romans 8:29-30 says (NASB):
"For those whom [God] foreknew, He also predestined to become conformed to the image of His Son, so that He would be the firstborn among many brethren; and these whom He predestined, He also called; and these whom He called, He also justified; and these whom He justified, He also glorified."
What this beautiful passage in Romans tells us is that before we were thoughts in our parents' minds, God already knew us and had a plan for us. He is the one who was acting, is acting, and will act to glorify us. So, while we may be uncertain of many things in between, we stand on the firm knowledge that before the foundation of the world, God's plan was already in place. And, when God has a plan, there is nothing that can ever stop His plan from being fulfilled[5]—that includes His plans for you.
The third certainty: God Himself
Solomon, the wisest man in the entire Bible, summed up the allegedly "certain" pleasures of life with one word: vanity.
"Then I looked on all the works that my hands had wrought, and on the labour that I had laboured to do: and, behold, all was vanity and vexation of spirit, and there was no profit under the sun." (Ecclesiastes 2:11, KJV)
This assertion carries much weight because Solomon was a very rich king who did not deny himself anything. Even more, Solomon didn't have everyday problems like you and I. I presume that if he did have an everyday problem, one of his servants would take care of it, or he would either buy it away or overpower it. My point is that there are many things that we are very uncertain about that he was very certain about, like relationships—the Bible says that Solomon had hundreds of women to choose from.[6] It was only after chasing all of life's pleasures that he realized that he was simply chasing after the wind.[7] As it relates to modernity, people may think that temporal things will bring them certain happiness, security, and peace of mind, but none of these things last. So, you could, for example, be certain about the one billion dollars in your bank account, but when you die, you can't take this "certainty" with you. What Solomon was trying to tell us is that natural things can give us transient or illusionary certainty, but when we die, all of these things cease to matter.
So, where does the wise person turn for certainty? To God and His Word:
"Let us hear the conclusion of the whole matter: Fear God, and keep his commandments: for this is the whole duty of man. For God shall bring every work into judgment, with every secret thing, whether it be good, or whether it be evil." (Ecclesiastes 12:13-14, KJV)
And, it is God's Word that shall stand forever even as the grass fades and kingdoms fall (Isaiah 40:8; I Peter 1:25). It is God's Word that tells us that the Almighty will be a just judge of everything, including acts that are good, evil, unseen, and seen. It is God's Word that was incarnated and made visible in the Messiah, Jesus. He is the only flesh-and-bones certainty in an uncertain world. He is the one who lived, died, and then rose again, and it is because we are certain of the resurrection that we rest our hope on Him. By faith, our certainty is confident in Christ, the center of our hope. It is the peace of God that will guard our hearts and minds[8] as we cast our worries on The Lord who cares for us.[9] The Holy Spirit is who empowers our certainty in, and understanding of, God,[10] who has a future plan for us all.[11] When we do feel unsure, we ought to run to God (not away from Him), for it is written that when we lean on Him, He will make our paths straight.[12] When we cast our burdens on a certain God, He is the one who sustains us and never allows the righteous to be moved.[13] Our confidence in God will be rewarded,[14] and when we dwell in God's shelter, nothing can harm or deter us.[15]
Conclusion
Practically speaking, if we encounter other Christians who are uncertain or feel insecure, the proper response is not condemnation or scorn, because this doesn't actually solve the underlying problem. It is reasonable to ask why they may feel a particular way so that their uncertainties can be addressed. As Christians, we strive for perfection and for an ideal, knowing that perfection is impossible here on earth. (And, if it was, then what would be the point of heaven?) We must be diligent to build up others[16] and strengthen our fellow brothers and sisters in the faith. There are many things in this life we will be uncertain about, but the real question is if those things have any eternal value. Because if they don't, then of what value is it to you to be certain? On the other hand, there is only one thing that we need to be certain about that does have eternal weight, and His name is Jesus Christ. So, no matter who you are, no matter where you are, and no matter what situation you are going through, there will always be many, many things that you will be uncertain about, but the one thing that matters is the certainty we have in our Lord and Savior, Jesus, the only certain Person in an uncertain world.
Dr. C. H. E. Sadaphal
[1] There may be a psychological need for certainty, but there is not a logical one.
[2] Proverbs 11:21; Matthew 12:36; John 12:48; Romans 12:19, 14:10; I Corinthians 4:5; Hebrews 9:27; Revelation 20:1-15
[3] Matthew 24:36
[4] Isaiah 45:25; John 6:44; I Corinthians 15:51-54; Philippians 3:21; I Thessalonians 4:16-17; I John 3:2-4; Revelation 21:1-22:21
[5] Romans 8:28
[6] I Kings 11:3
[7] Ecclesiastes 1:14, 2:11
[8] Philippians 4:6-7
[9] I Peter 5:7
[10] John 14:26
[11] Jeremiah 29:11
[12] Proverbs 3:5-6
[13] Psalm 55:22
[14] Hebrews 10:35
[15] Psalm 91:1-16
[16] I Thessalonians 5:11